About Stromberg Warpbuds
Explore parallel universes and immerse yourself in uncharted dimensions.
The Warpbuds Space and Warpbuds Green earbuds offer a unique auditory journey, with designs inspired by the vastness of space and the serenity of nature. These earbuds are more than just a tool for listening; they are a statement of style and a testament to the fusion of aesthetics and comfort. Their designs evoke the essence of the universe and the tranquility of the natural world, providing an immersive experience that transcends mere sound.

With Warpbuds, you are invited to explore new sonic realms. They are designed for those who seek not just to listen to music but to experience it in a unique way. Their wireless connectivity frees you from the constraints of cables, allowing you to immerse yourself in music however you prefer. Whether you're exploring the cosmic-themed Warpbuds Space or the nature-inspired Warpbuds Green, you're guaranteed an exceptional listening experience that resonates with your sense of adventure and appreciation for design.
13mm drivers
300mAh charging case with up to 10 full charges
30mAh internal battery with up to 4 hours of charge
USB-C
With a unique and original design.
Kontroll RC is an industrial designer, drawing inspiration from mountain biking and the natural world, infuses his designs with both vibrancy and functionality. These creations are a reflection of his adventurous lifestyle.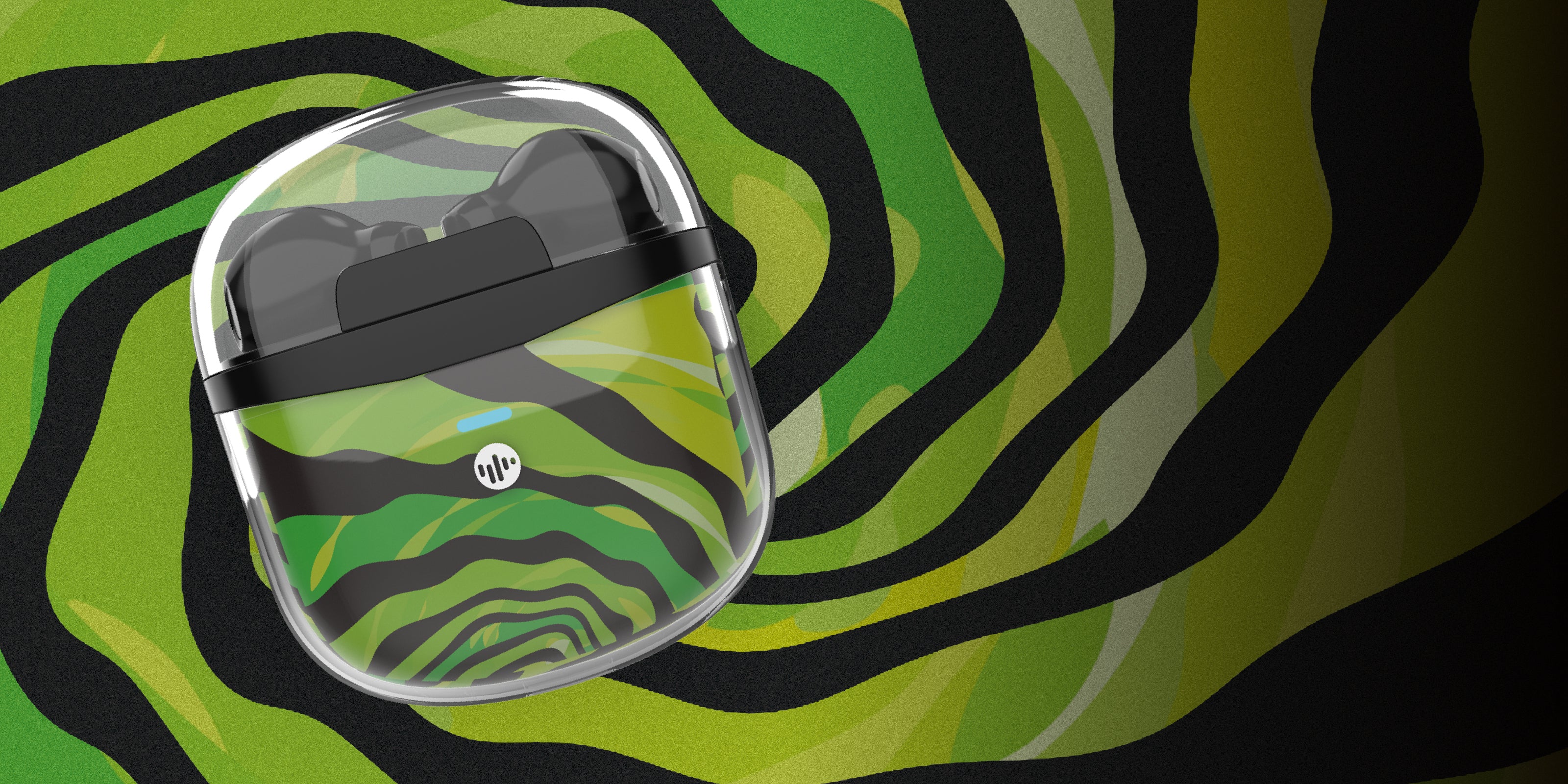 Playback Hours.
40 hours of continuous playtime on a single case charge.